ADHD Classes and Workshops
Our ADHD Classes and Workshops include the exploration of important topics, built-in coaching, Q&A time, and follow-up steps between sessions or afterward to make the most of your learning and personal development.
ADHD Classes
These classes are a great way to take those small steps towards bigger transformations in your life. Each class is 90 minutes, followed by a 7-day Get Into Action Challenge to work on applying what you learn in the class to your own unique situations.
The series of six classes are moving to Sunday afternoons starting in September. Click on the classes to learn more about each class. Or visit our ADHD Classes page to see the entire summer schedule.
---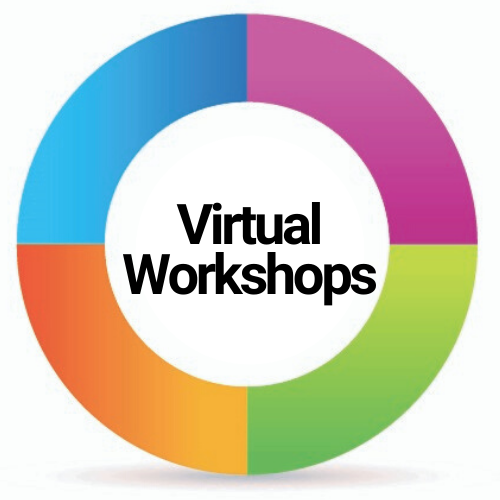 ADHD Workshops
Our workshops are generally six to eight weeks in duration and focused on a central topic, such as choosing the right career, managing finances, complicating marriage, and much more. Currently available are:

>> The Colors of Your Career Parachute with ADHD
>> Marriage Uncomplicated: Bringing Back the Joy in Relationships with ADHD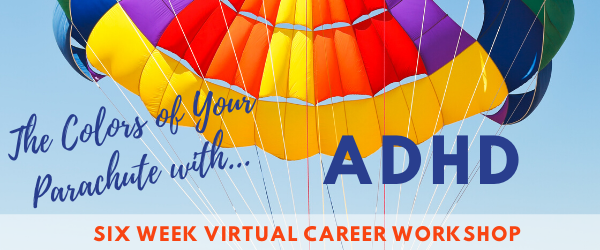 A Creative and Empowering Career Discovery Process.
If you have felt stuck in the wrong job or with figuring out what to do next in your career, you are not alone. This workshop is to help you explore better fits in the workplace. It's time to get clear about who you are, and what you bring to the workforce for an ideal career and professional contributions. The more you understand your preferences the easier it is to make career decisions and stay focused on the choices and actions to get you there. Clarity about what you want to do, where and how you do it best with your career path and decisions is the critical first step leading to success. Click here to learn more.

Marriage Uncomplicated: Bringing back the joy in your marriage with ADHD.
A marriage can be challenging for anyone, but add ADHD into the mix and it brings another level of challenge into the picture. A research study on marriages where one person has ADHD and the other does not is seeking couples who are experiencing difficulties in their marriage where one of them has ADHD. This study puts couples through an 8-week workshop that coaches the one with ADHD and provides support strategies to the one without ADHD. It is a huge awareness and strategic workshop that gives couples the needed understanding of how to work together to bring back the joy in relationships with ADHD. We invite couples to read more at Marriage Uncomplicated and consider registering to participate in the study.
Click here to learn more.
Disclaimer: Coaching Services are not to be used as a substitute for professional advice by legal, medical, financial, business, spiritual, or other qualified professionals. We encourage our clients to seek independent professional guidance for legal, medical, financial, business, spiritual, or other matters. All decisions and actions in these areas of support are exclusively the responsibility of the client who acknowledges that decisions and actions as a result of coaching services are their sole responsibility.