ADHD Classes and Workshops
ADHD Classes
These classes are an easy way to get started with small steps towards bigger transformations. The classes cover important topics and actionable ideas to live well with ADHD. All classes are 90 minutes, followed by a 7-day Take Action challenge to apply what you learn in the class to your own unique situations. During the challenge, you receive complimentary access to individual check-ins and email support for extra help. Click on the classes to learn more about each class. Or visit our ADHD Classes page to see what's currently scheduled.
---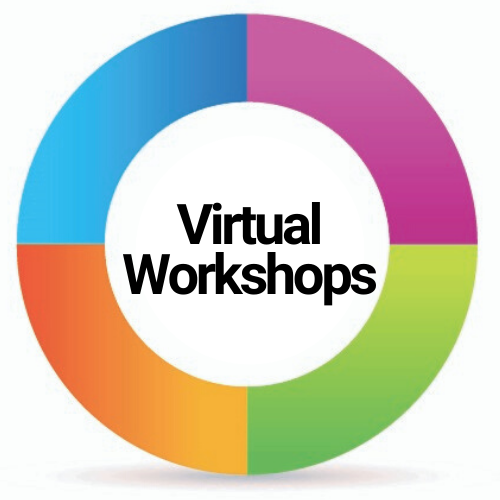 ADHD Workshops
Dive into a three to eight-week workshop experienced designed to address specific areas of life impacted by ADHD. Currently available are:
Marriage Uncomplicated:
Bringing back the joy in Relationships with ADHD.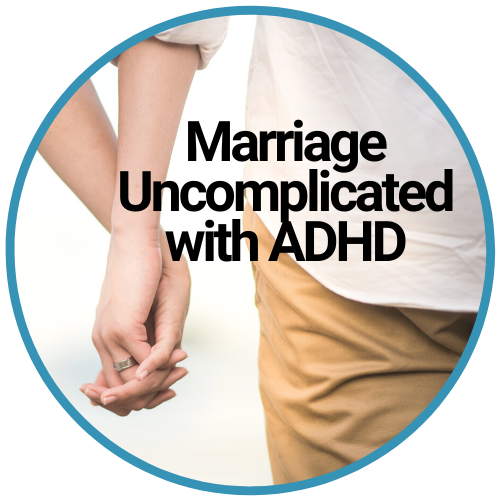 A marriage can be challenging for anyone, but add ADHD into the mix and it brings another level of challenge into the picture. A research study on marriages where one person has ADHD and the other does not is seeking couples who are experiencing difficulties in their marriage where one of them has ADHD. This study puts couples through an 8-week workshop that coaches the one with ADHD and provides support strategies to the one without ADHD. It is a huge awareness and strategic workshop that gives couples the needed understanding of how to work together to bring back the joy in relationships with ADHD. We invite couples to read more at Marriage Uncomplicated and consider registering to participate in the study.
Our next workshop for Marriage Uncomplicated is on:
Disclaimer: Coaching Services are not to be used as a substitute for professional advice by legal, medical, financial, business, spiritual, or other qualified professionals. We encourage our clients to seek independent professional guidance for legal, medical, financial, business, spiritual, or other matters. All decisions and actions in these areas of support are exclusively the responsibility of the client who acknowledges that decisions and actions as a result of coaching services are their sole responsibility.